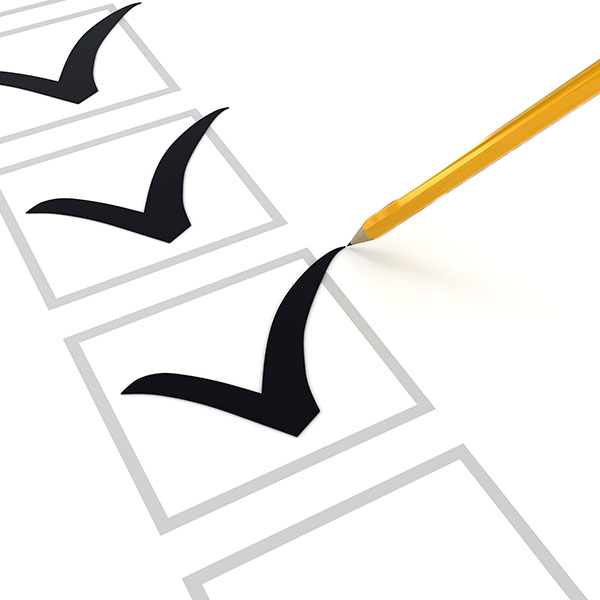 At Barker Heating & Air Conditioning we strive for 100% satisfaction in everything we do. We value your opinion and invite you to tell us and others about your experience with us. Please take a few moments to tell us what you think by leaving us a review here on our website or on any of these popular review sites or social networks.
Read what other customers have said about us.

All trademarks or brands on this page are registered by their respective owner and are not affiliated with our company, nor do they endorse or sponsor our products or services.
Reviews of
Barker Heating & Air Conditioning
(Based on 10 rated reviews)
02-Nov-2020
Product or service reviewed: AIR DUCT CLEANING, DRYER VENT CLEANED
These folks were very methodical, professional, and courteous. Nice job. Hard workers.
06-Dec-2018
Product or service reviewed: Furnace flu and service call
Simply put, the best I've experienced!! Knowledgeable, dependable, competitive rates!!! And no annoying attempts to sell me a service contract- for that alone I'll never call anybody else and neither should you...call Barker if you're shopping for the best in Dayton!!!
18-Feb-2018
Product or service reviewed: duct cleaning
Superb job! Prompt, courteous, Very thorough, went above and beyond. Our system is clean and runs better than it ever has. Tech found hidden dampers and re set the system for better air flow. VERY PLEASED!!!! Thanks for a superb job.
21-Sep-2017
Product or service reviewed: Vent Cleaning
Arrived on time. They were professional, polite, knowledgeable and cleaned up after themselves. I got several estimates and yours was very competitive and the service was outstanding. Would recommend and use again.
03-Aug-2017
Product or service reviewed: Duct Cleaning
First time using this company and I couldn't be happier. The technician Mark arrived on time, was very professional, explained the cleaning process, answered all my questions and was very organized and neat. Left the work areas in good condition and now I'm breathing clean air! Thanks Barker
26-Jul-2017
Product or service reviewed: Duct Cleaning and Duct Repair
Arrived on time, was able to do both jobs at one time even though it was only scheduled for cleaning. Great attitude and left all work areas clean. We have been using Barker for over 15 years. Thanks
07-Dec-2016
Product or service reviewed: Furnace Repair
We were extremely pleased with Barker...first for responding within hours of my frantic call when our furnace was shutting off and on and, secondly, for sending RAY who was so knowledgeable and competent. THANK YOU!
Jill Hamilton & Alan Thompson
Dayton Ohio
05-May-2016
Outstanding customer service provided by Ray. His proactive approach to my heating and air system is appreciated and takes Barker into the "excellent" category. Ray's work ethic is above and beyond; he truly does what it takes to do an excellent job for the customer. Well done and thank you.
Hello, we are the Heck's and we love the people at Barker. Our family has been through a devastating tragedy in the accident our son was involved in at the end of 2012. He was a junior at Miami University in Oxford, an engineering student on the men's gymnastics team in the fall of 2012. On October 6 he was walking with his cousin from a gymnastics party on campus to a friend's apartment. An SUV was driving through campus going twice the speed limit, as he crossed the street my son was struck on his left side and tossed 180 feet. As a result of this accident he suffered a traumatic brain injury, numerous broken bones, damaged and lost organs and is now paralyzed from the waist down. To say the least our family was horrified and I as his mother spent almost four months in several hospitals with him in two different states.
We live in a two story house and all the bedrooms are upstairs. We only had a half bathroom downstairs and it is much too small for a wheelchair. We were very blessed that our church and our community as a whole came together to raise funds and turn our two car garage into an accessible apartment for our son. Malia Ferguson, owner of Barker, jumped right in to aid in the fund raiser AND donated a complete system. In addition, Barker technicians donated their personal time to install the entire heating and air conditioning system. The reach and involvement of this wonderful company surpasses all understanding. Malia, has been through so much herself in the illnesses and death of her husband and sister that her compassion for others is immeasurable. She and her company are the first to help others in need; Barker has employees that live the same way.
There is so much sadness, tragedy and evil in this world; stories like the generosity and compassion of a local business deserves to be told. Barker has been in business a long time and people need to know about them and support them. We owe them so much and appreciate the help in the worst time of our lives. We could never have afforded to pay for such renovations to be done at our house with the daily medical bills.
And furthermore, my son was 20 at the time of the accident and had been living on his own for two years. The fact that he can have an apartment attached to our home gives him the independence he desires but allows him to be close to us if he needs us. We will forever be grateful and our wish for Barker is that everyone in our area know how awesome they are, the owner, her family and the employees. They live with integrity, are trustworthy and do quality work. Thank you Barker, we are blessed by you all every day!!
I just wanted to take the time to say THANK YOU once again for your company's prompt and professional service on our elderly friend's broken down furnace yesterday. She has numerous health issues and I do not exaggerate when I say you may have saved her life in this harsh cold wave. As you know one of your local competitors had charged her $90.00 and then refused to fix her furnace and pressured her for purchase of a new one which she could not afford. In stark contrast you rushed there the same day and fixed everything and your price was extremely reasonable. Also, your service techs were kind, professional, & efficient.
It's good to know that there are companies out there like yours willing to put ethics and compassion ahead of pursuit of the "almighty dollar". We wish you had a store in Cincinnati so we could do business with you locally. Thanks again, and please feel free to show this to prospective customers along with my phone number. You deserve the business.